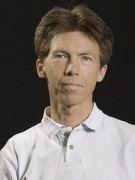 Besides my daily work in the energy markets as senior trader and in the past within the financial markets has photography been one of my favorite spare time occupations. My photo activities as a freelance photographer have been a counterbalance to my sports recreation and other activities besides my daily work as a senior trader over the last 2 decades.
My photo experience has been achieved over the last 30 years, starting with my first SLR camera back in 1979, which caused that I learned all the techniques from scratch. From an early stage I found the work with people and shooting portraits very interesting, even many of my vacations abroad have given me the chances to shoot other kind of images like landscapes, cityscapes and nature. Therefore a major part of my photography has primarly been focused on portraits, special events, sports, music, exibitions and nature.
This means that working with people through my photography is, what inspires me at most. My goal is always to work with an image, so I through the motive of the image, colours and composition create a result, which attracts attention and likely tells a story in itself.